Hey guys!! I am so excited to start this new Bible study on Mondays!! I want to study the book of Ruth with you for the next four weeks!! This week we read through chapter 1 and get the setting and beginning of Ruths story!! There will be a podcast each week that goes along with the blog post so you can listen to it on the FaithFully Yours podcast which is on iTunes and Spotify.
Ruth is such a fierce woman. I relate to her on so many levels its unbelievable. I love when you find someone you feel like would just get you and I feel like her and I would be best friends!! Ruth goes through some pretty tough situations but she is so loyal and faithful that she allows God to bless her beyond belief. She perseveres when things are hard and is so selfless when it comes to others. I am so excited to share with you what I have learned this week in Ruth chapter 1!!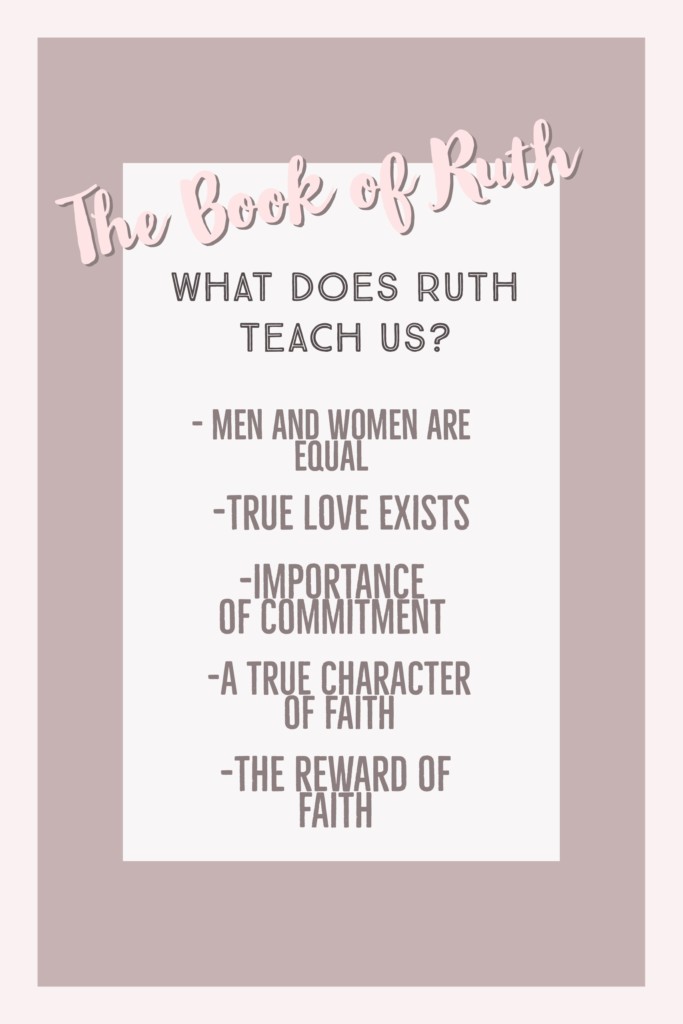 SETTING 
Ruths author is thought to be Samuel but it is unknown and we can only speculate who wrote the book.
Ruth takes place in Moab and Bethlehem. Moab is modern day Jordan and runs along the eastern shore of the Dead Sea.
Takes place "during the time of judges" which was a time that Israel had no leader. People did what they wanted. 
KEY POINTS OF CHAPTER 1
Elimelech moves his family (Naomi and sons) from Bethlehem to Moab
Elimelech dies and his sons marry Orpah and Ruth and the sons die too
Naomi and Oprah and Ruth want to travel back to Bethlehem
Naomi tells the girls to leave her to go to their mothers land
Orpah leave and Ruth stays loyal to Naomi
Naomi and Ruth travel back to Bethlehem
Ruth claims Naomis God her own God of Israel
Ruths claim to Naomi (Ruth 1:16-17)
Naomi says the Lord has forsaken her and she is bitter
The people of Bethlehem welcome them back and Naomi tells them to call her Mara (bitter)
They return at the beginning of barley harvest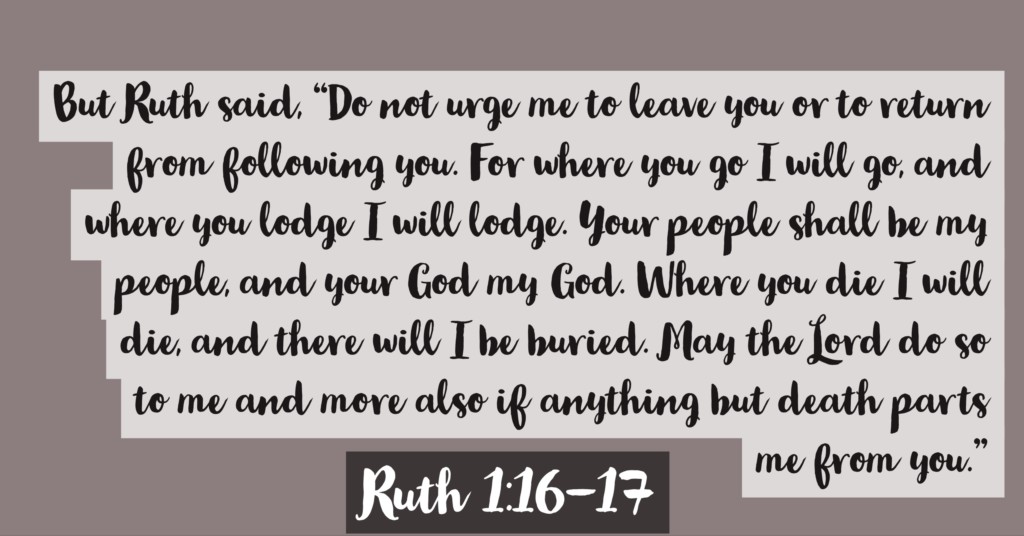 LESSONS FROM RUTH CHAPTER 1
God provides for His people even in the midst of famine.

God uses our suffering to accomplish His purpose.

Ruth 1:16-17 shows the type of commitment that should be standard for families and marriages today.

Ruth claimed Israels God as her own which was a huge deal bc she was a Moabite who did not believe in God. "Commitment to God often comes through commitment to His people."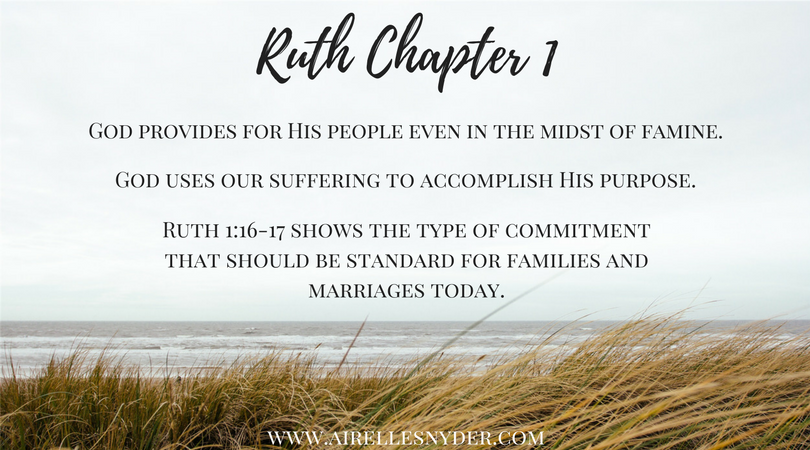 We learn so much from chapter one about the character of Ruth and who she is as a woman. Just in two verses we see how loyal and dedicated she is to Naomi. I can't wait for you to see just how amazing she is when we go into chapter two where she meets Boaz.
Be sure to subscribe to my blog so you dont miss a post!! Read chapter two for next week and listen to the podcast for more in depth detail and my thoughts on chapter one!! xoxo -A
LISTEN TO THE PODCAST HERE